Hello, on se retrouve pour les sorties VO de janvier, je vous avous que je ne sais pas vraiment ce qui va se retrouver dans cette liste puisque je n'ai pas encore regardé ce qui sortait en janvier, donc ça va vraiment être au feeling.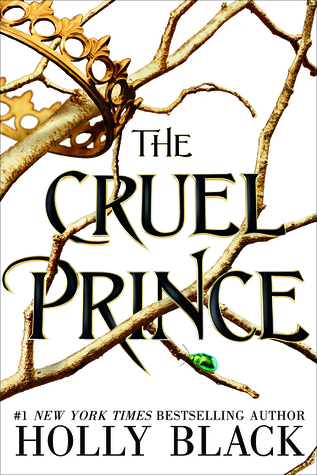 Jude was seven years old when her parents were murdered and she and her two sisters were stolen away to live in the treacherous High Court of Faerie. Ten years later, Jude wants nothing more than to belong there, despite her mortality. But many of the fey despise humans. Especially Prince Cardan, the youngest and wickedest son of the High King.
To win a place at the Court, she must defy him–and face the consequences.
In doing so, she becomes embroiled in palace intrigues and deceptions, discovering her own capacity for bloodshed. But as civil war threatens to drown the Courts of Faerie in violence, Jude will need to risk her life in a dangerous alliance to save her sisters, and Faerie itself.
A decade ago, Darrow was the hero of the revolution he believed would break the chains of the Society. But the Rising has shattered everything: Instead of peace and freedom, it has brought endless war. Now he must risk everything he has fought for on one last desperate mission. Darrow still believes he can save everyone, but can he save himself?
And throughout the worlds, other destinies entwine with Darrow's to change his fate forever:
A young Red girl flees tragedy in her refugee camp and achieves for herself a new life she could never have imagined.
An ex-soldier broken by grief is forced to steal the most valuable thing in the galaxy—or pay with his life.
And Lysander au Lune, the heir in exile to the sovereign, wanders the stars with his mentor, Cassius, haunted by the loss of the world that Darrow transformed, and dreaming of what will rise from its ashes.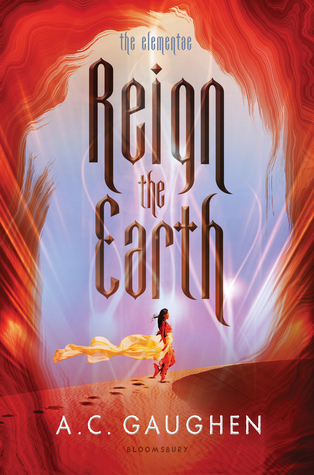 Shalia is a proud daughter of the desert, but after years of devastating war with the adjoining kingdom, her people are desperate for peace. Willing to trade her freedom to ensure the safety of her family, Shalia becomes Queen of the Bonelands.
But she soon learns that her husband, Calix, is motivated only by his desire to exterminate the Elementae—mystical people who can control earth, wind, air, and fire. Even more unsettling are Shalia's feelings for her husband's brother, which unleash a power over the earth she never knew she possessed—a power that could get her killed. As rumors of a rebellion against Calix spread, Shalia must choose between the last chance for peace and her own future as an Elementae.
Odessa is one of Karthia's master necromancers, catering to the kingdom's ruling Dead. Whenever a noble dies, it's Odessa's job to raise them by retrieving their souls from a dreamy and dangerous shadow world called the Deadlands. But there is a cost to being raised–the Dead must remain shrouded, or risk transforming into zombie-like monsters known as Shades. If even a hint of flesh is exposed, the grotesque transformation will begin.
A dramatic uptick in Shade attacks raises suspicions and fears among Odessa's necromancer community. Soon a crushing loss of one of their own reveals a disturbing conspiracy: someone is intentionally creating Shades by tearing shrouds from the Dead–and training them to attack. Odessa is faced with a terrifying question: What if her necromancer's magic is the weapon that brings Karthia to its knees?
In Grace Luther's world, morality is physically enforced. Those who are « good » are blessed with beauty, while those who are not suffer horrifying consequences—disfigurement, or even death. When the cleric's daughter stumbles onto information that proves her world is more complicated than it seems, she finds herself at the center of an epic battle where good and evil are not so easily distinguished. Despite all her efforts to live a normal teenage life, Grace is faced with a series of decisions that will risk the lives of everyone she loves.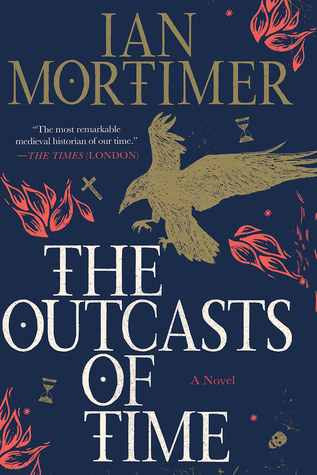 December 1348. What if you had just six days to save your soul?
With the country in the grip of the Black Death, brothers John and William fear that they will shortly die and suffer in the afterlife. But as the end draws near, they are given an unexpected choice: either to go home and spend their last six days in their familiar world, or to search for salvation across the forthcoming centuries – living each one of their remaining days ninety-nine years after the last.
John and William choose the future and find themselves in 1447, ignorant of almost everything going on around them. The year 1546 brings no more comfort, and 1645 challenges them in further unexpected ways. It is not just that technology is changing: things they have taken for granted all their lives prove to be short-lived.